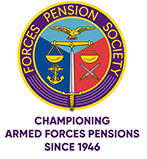 In support of our military community
Forces Pension Society
Motor Source Group works in association with the Forces Pension Society. When an ex-military person reaches pension age, the last thing they want to experience is a lack of empathy from suppliers of essential services. To many of them, a motor vehicle is a lifeline and we are delighted to be able to extend our military services to all of its members, knowing that we can save them upwards of 30% on their vehicle needs.
The Forces Pension Society was formed in 1946, in the aftermath of WW2 and it performs two primary functions:

1. To act as a watchdog to ensure fairness by government and MOD towards the entire military community.

2. To act as a guide-dog for its members, responding to pension enquiries, to help them seize control and to make informed decisions about their futures.

All Forces Pension Society members, including staff, are entitled to benefit from the services of Motor Source Group and we are proud to satisfy their requirements.
Our Award
Armed Forces Covenant
ERS Gold Award
Motor Source Group proudly supports our Armed Forces community, and through our parent company, Forces Cars Direct, we pledge our commitment to the Armed Forces Covenant. We promise to support those who serve and who have served in the Armed Forces and their families. Many of our own employees have either a former, familial or direct association with the Services, which makes our commitment far beyond he service that we offer as a company.
The Defence Employer Recognition Scheme (ERS) awards organisations for their commitment to the Armed Forces community, for which we have been accredited with the Gold Award.