Ten Second Review
Volvo's XC40 is much more than just a smaller version of the brand's larger SUVs. It gets its own 'CMA' platform, a very distinct design to set itself apart and lots of potential for electrification. The result is a slightly unusual alternative to premium-branded compact SUVs like Audi's Q3 and the BMW X1.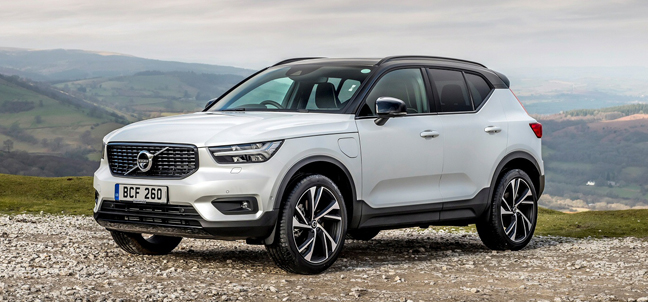 Background
Volvo took its time in developing a contender for the industry's fastest-growing market segment, that for compact family hatchback-based SUVs. The XC40 put that right.
Under the skin lies a bespoke 'Compact Modular Architecture' platform that Volvo created with its Chinese owner Geely. It's a chassis that will in future be used by a whole range of new compact Volvo models, but it's hard to believe that many of them will be much more significant than this one. Established premium brand compact SUV contenders like BMW's X1, Mercedes' GLA and Audi's Q3 are all within this XC40's sights. So it'll have to be good.
Driving Experience
The XC40's 'CMA' platform has been based around provision for a whole range of future cutting-edge Volvo powerplants, including three cylinder engines plus Plug-in hybrid and a fully-electric versions. All the combustion units now fuel from the green pump and the range starts with a three cylinder 1.5-litre engine used in 129hp form in the T2 and in 163hp guise in the T3 variant. Both only come with front wheel drive and the T3 can be had with the option of auto transmission. Further up the petrol range, there's Volvo's 2.0-litre mild hybrid unit which has to be mated to auto transmission. It's available in 197hp form in the B4 petrol derivative (offered with front or four-wheel drive).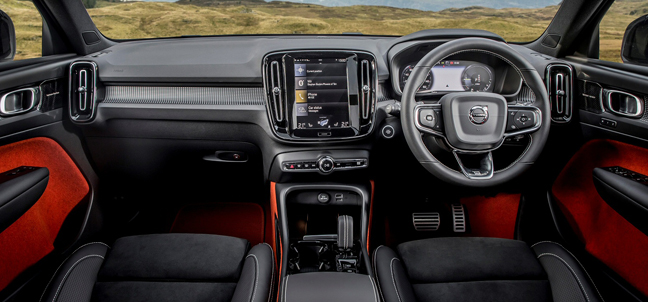 If you want an electrified XC40, that 1.5-litre petrol engine also features in 129hp form mated to an 82hp electric motor in the Recharge T4 Twin Engine Plug-in hybrid model. And in 180hp form mated to an 82hp electric motor in the Recharge T5 Twin Engine Plug-in hybrid variant. There's also a full-electric model, the P8 Pure electric AWD Automatic, which has a 408hp fully electrified powertrain. Across the range, available driving systems include the brand's 'Pilot Assist' autonomous set-up which can steer and brake for you on the highway.
Design and Build
It's an interesting combination this. A Swedish-branded product, financed by a Chinese conglomerate, styled by a British designer and built in a Dutch factory. We'll start with the penman, a young Englishman Ian Kettle who says that the look of this car was inspired by robots he'd seen in sci-fi movies. In styling this contender, his brief was to give the XC40 its own identity, rather than simply making it a down-sized XC60. So while this car shares its bigger stablemate's 'Thor's Hammer' LED headlights and clamshell bonnet, it also gets unique touches like an inverted front grille and coupe-like rear styling.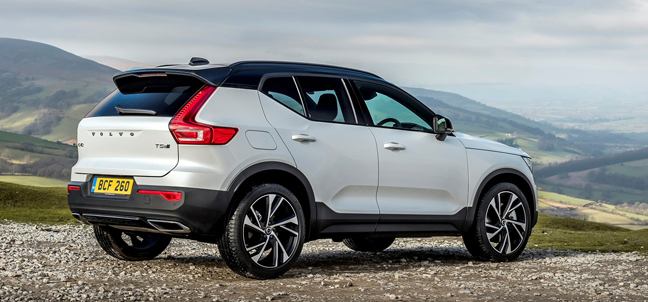 To some extent of course, the XC40 had to be different because it rides on quite different underpinnings, a 'CMA' ('Common Modular Architecture') platform that'll be seen on a whole range of future small models from Volvo and its Chinese parent Geely. What it means here is that for the first time, Volvo has a range of three SUVs; other brands have that too of course but in this case, the three products are each quite distinct in character. The Swedish brand hopes that'll be significant.
Market and Model
Before our exclusive discounts, prices start at just over £25,000 and range up to just over £53,000 for the full-electric P8. There are three main levels of trim - 'Momentum', 'R-Design' and 'Inscription', with plusher 'Pro' variants of each. Every version of the XC40 is very well equipped. As standard, even entry-level 'Momentum' variants come with LED headlights with optional active high beam, two-zone climate control with a 'CleanZone' air-filtration system, rear parking sensors, a 12.3-inch TFT instrument binnacle display and 18" alloy wheels.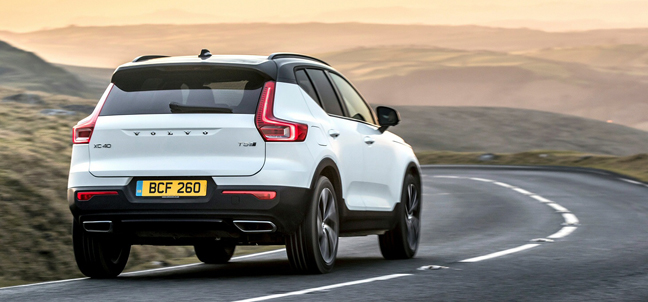 If you upgrade to sporty 'R-Design' trim, you additionally get gloss black styling details including a contrasting colour black roof, plus diamond-cut or matt black alloy wheels, part-leather seats and aluminium dash inlays. Top-spec 'Inscription' variants meanwhile, enjoy fill-leather upholstery, an electric tailgate, wood detailing and a crystal glass gearlever. As ever with Volvo, a key focus is safety. An autonomous braking system is standard-fit and this system can specifically detect people and animals. There's also an 'Oncoming Lane Mitigation' set-up that not only stops you from pulling out into the path of an oncoming vehicle but can also steer you away from such an impact. Pilot Assist, Volvo's innovative semi-autonomous drive feature, is an optional extra on every XC40, as is 'Run-off Road Protection and Mitigation'. And Cross Traffic Alert with brake support', which warn you of oncoming vehicles when you're reversing out of a space.
Cost of Ownership
On the the figures, all now WLTP-rated. The T2 and T3 petrol variants most will choose offer combined fuel consumption of up to 41.5mpg on the combined cycle and CO2 emissions from 158g/km - that's in front-driven manual form. The petrol-powered 197hp B4 mild hybrid offers combined fuel economy of up to 39.2mpg on the combined cycle and CO2 emissions from 167g/km in front-driven form. The Recharge T5 Plug-in hybrid (which can go up to 31 miles on a charge) manages the faintly unbelievable official combined cycle fuel reading of up to 139.4mpg and a CO2 reading of up to 47g/km. The P8 full-electric model can go up to 249 miles on a single charge and its battery can be re-charged to 80% of its capacity in 40 minutes using a fast-charger.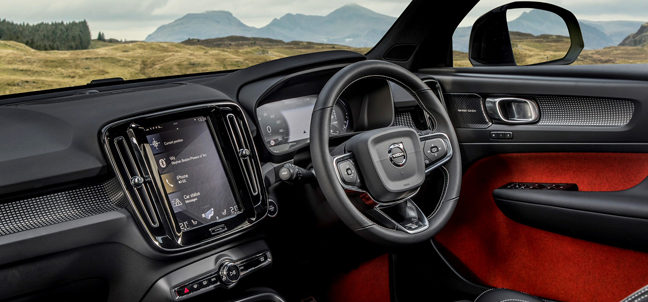 Maintenance should be relatively affordable for a car of this kind, with three or five year pre-paid servicing packages are available to help you budget ahead. If you pay extra for the useful 'On Call with App' remote connectivity system, this Volvo can be programmed to autonomously realise when a service is due, then automatically book it for you at a dealership of your choice. Finally, we'll tell you that the warranty is the usual three year, 60,000 mile package.
Summary
Volvo clearly felt that to break into the premium brand compact SUV segment, it had to offer something distinctively different to its German rivals, so that's exactly what we've got. Not everyone will like the looks but there's no doubt that they will help the brand to target buyers who would never previously have considered a Volvo.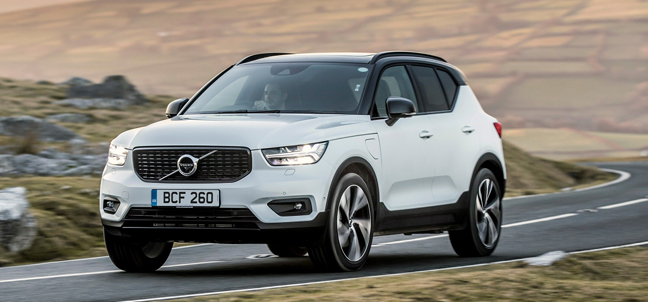 Will these people pass up a premium German-branded alternative to own this car though? Well, the class-leading safety standards may be tempting for some. And the personalisation options a deciding factor for others. Overall, if you're looking for a quality option that's a bit more unique in this segment, Volvo thinks it has a car that'll interest you very much.